Let's face it.  In this economy you are lucky to even have a job and even luckier to find a new job. Here are some great gifts for that amazing lady in your life who landed themselves a brand new job. Just click on the picture and it will take you directly to their site.
1. Embroidered Paper Clip Box – $10.00 plus shipping
I just think this is too cute.  This is so much nicer than storing them in a drawer or one of those plastic/magnetic jars I have on my desk and I also just love the colored paper clips.
2. Leather Business Card Holder – $12.00 plus shipping
These brightly colored card holders can carry 20-40 business cards and can easily fit into any purse. They pretty much have every color you could think of.
3. Personalized Flat Card Stationary – $18.00 plus shipping
These come in set of 12 with coordinating envelopes. On the front, you can have a name, monogram or anything of your choice. These would be awesome for thank you notes.
4. Personalized Stapler – $20.00 plus shipping
No one will be able to swipe your stapler off your desk again if you had this one.  How adorable is this?  It comes in many colors and you also get a box of staples. Fabulous!
5. iPad Sleeve – $27.00 plus shipping
The elephant print on this lemon fabric is to die for. This will surely brighten anyways day at work.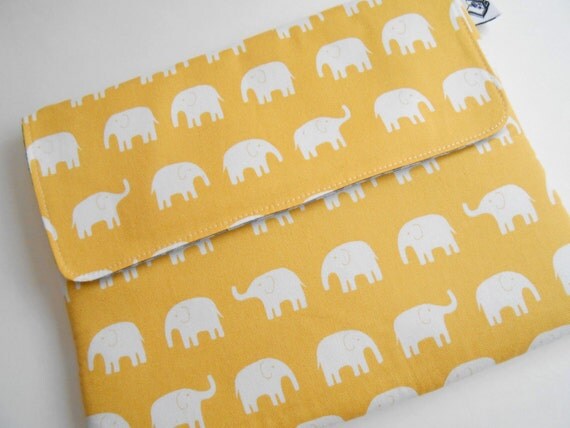 Congratulations to whoever got the job.  That person deserves something nice for all their handwork. Don't you think?